This blog aims to be a complement from my website regards sections Navigation Mac and Translation.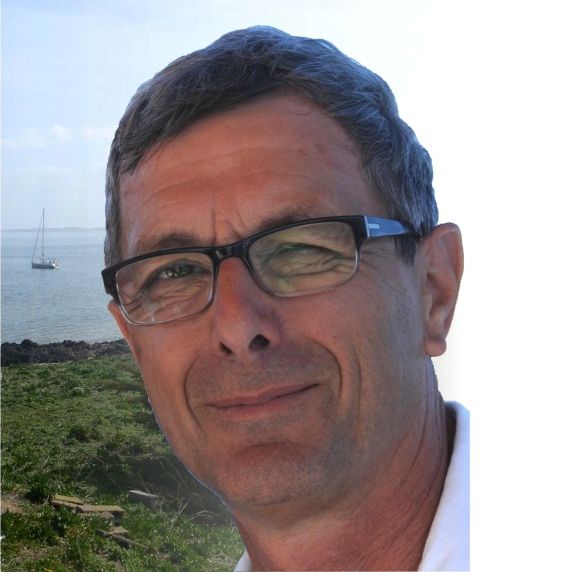 On the website I provide, in section Translation, information concerning maritime applications available for Apple devices which I am French translations : GPSNavX, MacENC, Mr Tides for Mac OS X, iNavX, AyeTides, Celestial for iPhone and iPad. In section Navigation Mac, I offer tutorials about the use of these apps, as well as the various means available for boaters who want to use a Mac, or an Apple device, aboard their boat : accessories, drivers, weather reception systems, cartography, etc..
On present blog I deal with the news items regarding these topics, information, tips and tricks about the use of hardware and software, the translation of some topics on specialized English blogs and forums, while opening the possibility to add comments, without becoming a forum that I have absolutely no time at all to manage. Note that Comments attached to an article are closed after 30 day.
Searching Articles :
The increasing number of items requires a sort in order you find quick access on your search.
The input field Search you can find articles on a particular name or word, if it doesn't match keywords (tags).
In the dialog box

Articles

by categories

you directly accede to articles sorted by themes, i.e. « Meteorology».
Articles can be collected using Keywords (tags). I voluntarily limit the number of keywords to group items by relevant topics, i.e. « iNavX», « Navionics» or « WiFi».
Finally a translator gives access to most « macusers» yachtsmen all around the world (English translation is usually reviewed).
Menu :
Articles contains all the posts published.
Tutorials opens the pages iNavX, iSailor, Weather4D, GPSNavX, MacENC, which brings together articles relating to each of these applications, as iBooks which includes the description of my multimedia tutorials.
Devices opens the pages of articles by aircraft type : iPad, iPhone, …, …, Accessories.
Summary list the titles of all articles written in reverse chronological order, month by month, Since the beginning of the blog.
And for those who visit from an iPhone, I set up a specific interface simplified :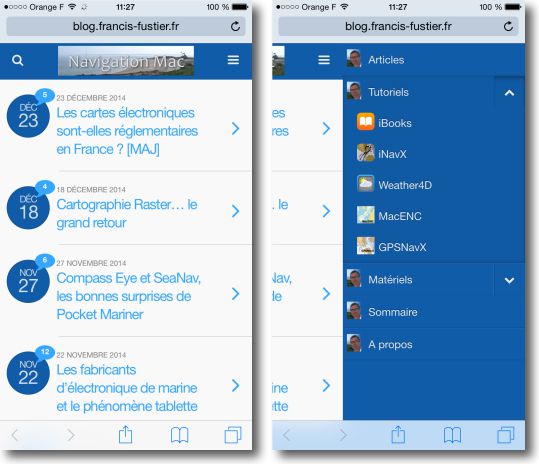 Good … virtual and nautical navigation !
———