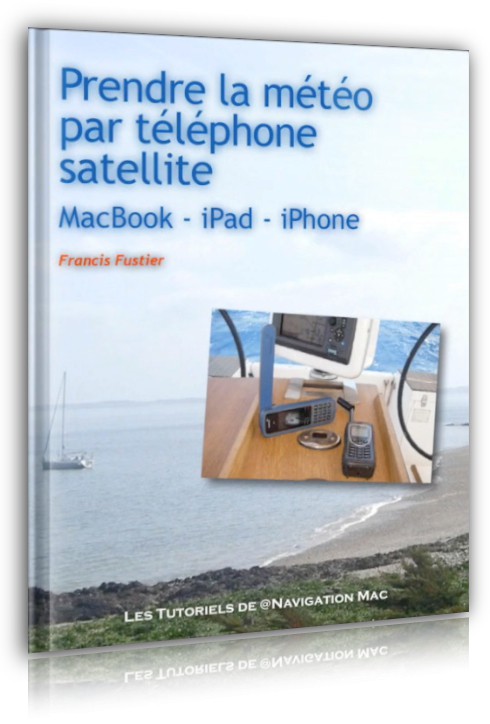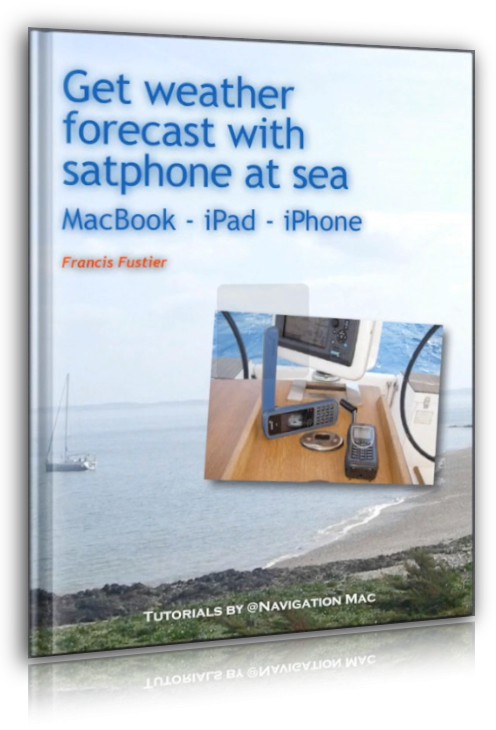 The first tutorial Navigation Mac comes up on'iBook Store in French : « Prendre la météo par téléphone satellite – MacBook – iPad – iPhone ». Download from an iPad with iBooks app or from a PC / Mac with iTunes. Playback with iPad only (*).
Available on French language iBook Stores at price 8,49 €.
How to query GRIB weather files from a Mac, an iPad or iPhone. Devices to implement, procedures, applications. A step-by-step embellished with numerous illustrations and links needed. Free Updates as the emergence of major new.
The English version « Get whether forecast with satphone at sea» is available on the main appstores English and France AppStore.
—
(*) PDF version on request after purchase
—
Share this page :
facebook  
twitter  
linkedin  
delicious  
email