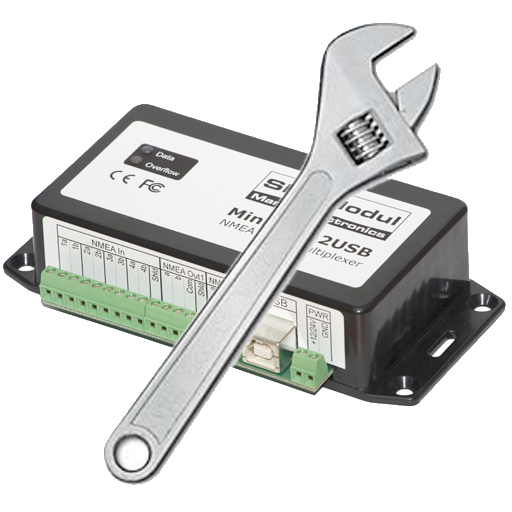 Good news, company ShipModul finally realized the Mac OS X version of MPX-Config configuration utility for the multiplexer Miniplex-2Wi (¹). It is now available in Downloads section of their website. Finally, this utility highly anticipated by Navigation Mac allows the multiplexer settings without using Windows.
MPX-Config V.3.63 is compatible with OS 10.6.8 and higher. It manages the firmware (from) 3.2x of Miniplex-2Wi. you need to connect your Miniplex to the Mac (as Windows PC) with the USB cable, and have previously downloaded the necessary files from ShipModul website, as said the latest firmware version compatible with the utility and the latest version of the module WiFi .
1. Updating the firmware
Connect Miniplex-2wi to 12V. then connect the USB cable to your Mac. You must first have downloaded and installed the driver provided by ShipModul on your Mac. At the launch of MPX-Config, you must select the device from the dropdown menu and click on the "Connect" button :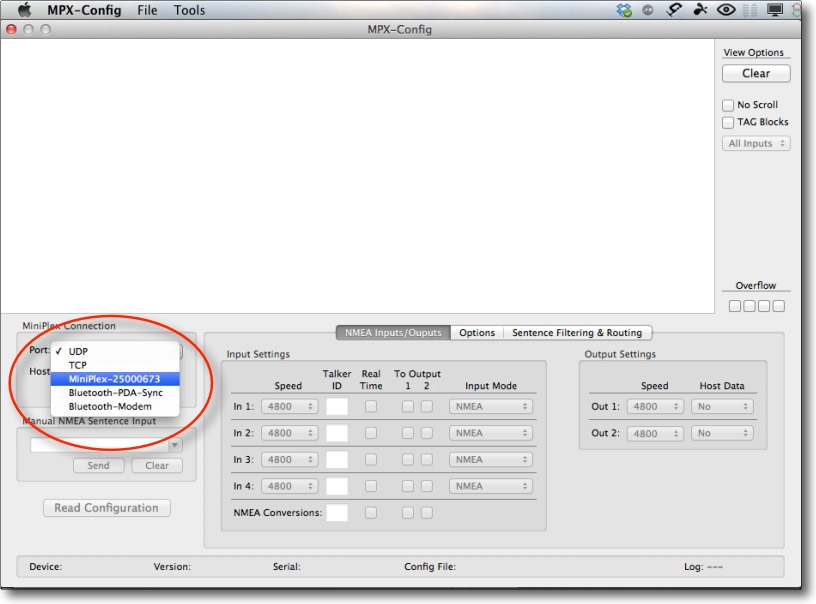 If Minioplex does not appear, is that the driver is not the right, ou bien to installe. It will start the installation by checking for having downloaded the latest version. The firmware version is displayed in the status bar at the bottom of the window :

The utility check the firmware version and offers an automatic update if necessary :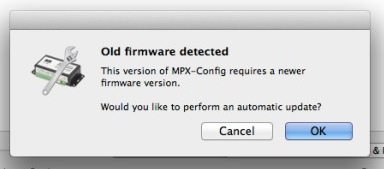 You can also run the update manually via the menu :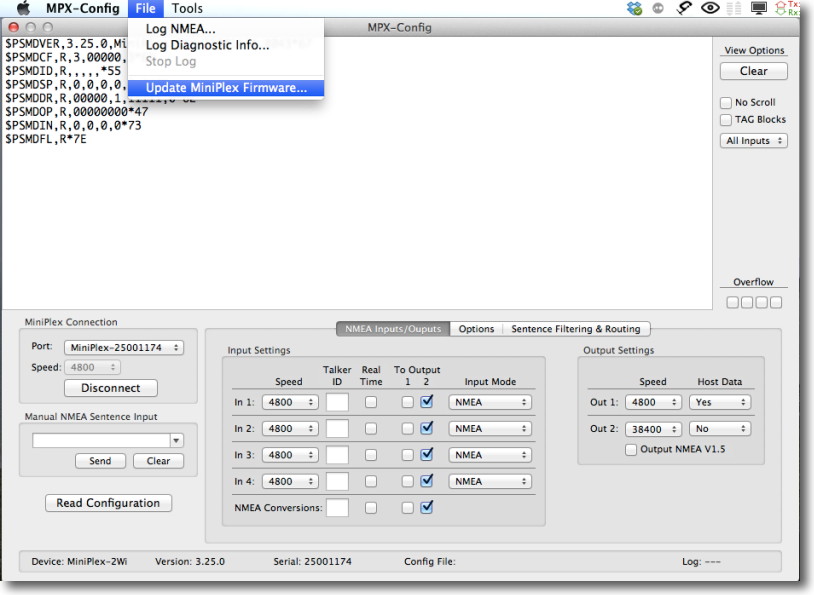 If the version is later than Miniplex you downloaded, an alert will notify you :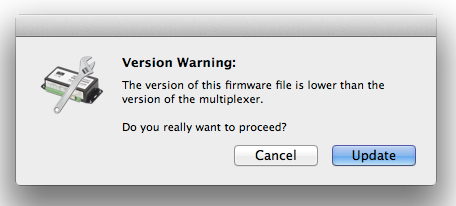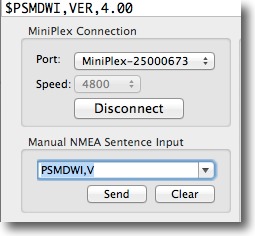 You can then check the updated WiFi module by typing the command PSMDWI,V which will return the version number of the WiFi module : $PSMDWI,SEE,4.00
2. Setting the Miniplex2-Wi
MPX-Config allows you to adjust the input / output NMEA ports. Mainly IN1 port rate is set at 38400 bps to connect the AIS. IN2 and IN3 ports at 4800 bps for other devices (GPS, Nav Center NMEA 0183). IN4 port can be used to connect a Raymarine SeaTalk network, in this case from the dropdown field Input Mode select «SeaTalk». The data is then translated into NMEA sentences.
Out1 port is generally used for the autopilot. iNavX uses to send NMEA data in order to run autopilot in "Navigation" mode. The Out2 port is used for other instruments (Repeater, chartplotter). Note, if AIS data are sent to, it will adjust the minimum 38400 bps, or more to avoid overflow, this means saturation of the received data and lock the multiplexer working.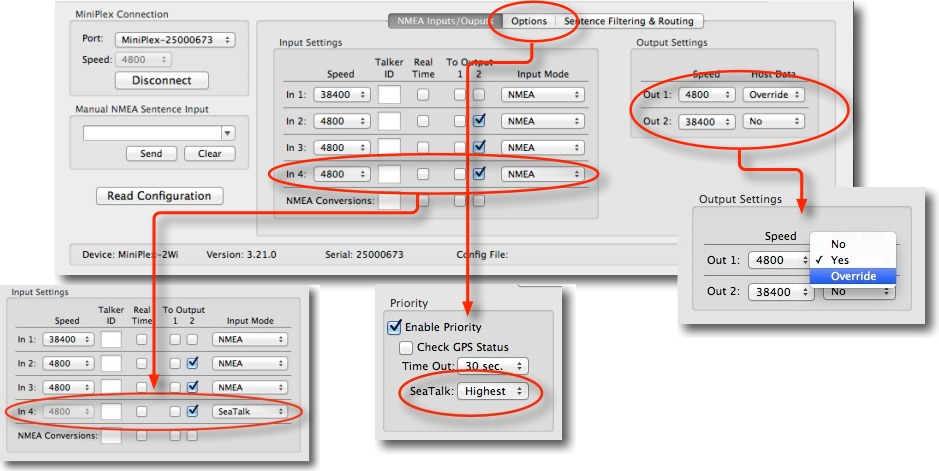 A detailed leaflet of 44 French pages allows a more complex configuration. It is available for download at the top of the page Downloads : some advanced features are used with caution being sure to carefully control what you do.
—
(¹) See article Miniplex-2Wi, the new WiFi multiplexer for iPad and iPhone
—