German company Global Navigation Systems offers since September 2010 the first GPS Bluetooth for Apple iOS devices. GNS 5870 MFI (*) Bluetooth GPS receiver is fully certified by Apple. It works with iPad, iPhone, iPod Touch 4G and other Bluetooth-enabled handhelds such as smartphones, laptops and PDAs. The quality mark « Made for iPod/iPhone/iPad» guarantees full compatibility with Apple products.
GNS 5870 MFI integrates NMEA protocols and Apple. It is therefore compatible with all applications for land and sea navigation using these protocols for data transmission, as iNavX.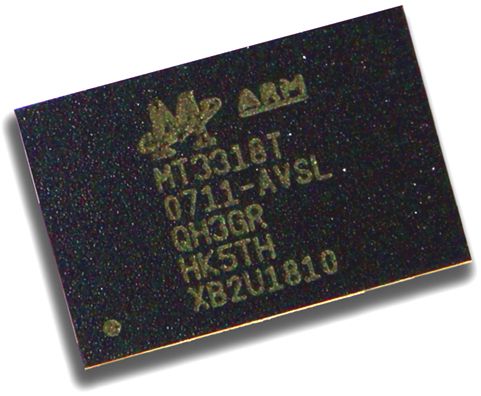 GNS 5870 MFI is featured with MT3318 GPS chipset 32 Channels by Mediatek, WAAS/EGNOS/MSAS compatible, sensitivity to -159 dBm, TTFF 36 sec. and a Bluetooth interface, probably from same manufacturer. This chipset, appeared 2008, were featured by a number of GPS as some Garmin and Holux until 2009.
With an operating time more than 10 hours close to that of Apple devices, this receiver is particularly suited to navigation. An efficient power management stops the receiver as the Bluetooth connection is interrupted.
GNS 5870 MFI only communicates via Bluetooth. Simply pair the first time your Apple device to the receiver, it will connect automatically thereafter. It is operated by the Smart Touch : it turns on and off by sliding a finger on the touch screen. Three LEDs indicate the charge, Bluetooth status and GPS reception.
Comes with 12V Cigarette lighter power cord and USB charging / Mini-USB
HxLxl Dimensions 113x791x453 mm
Weight 70 gr
Price about 85 € inc VAT
—
(*) MFI : Made For iPhone
—
Related article : An external GPS for iPod Touch, iPhone and iPad