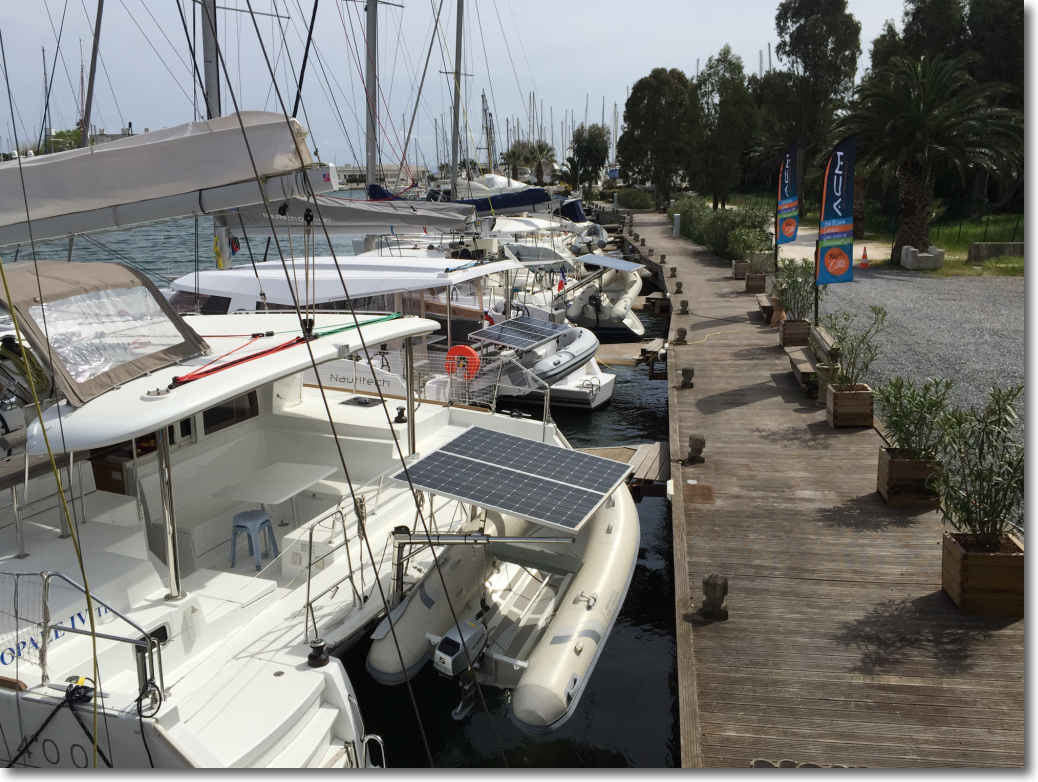 For the third consecutive year the partnership is renewed with ACM-CATAMARAN, sailing school affiliated with the French Sailing Federation. New for 2015 : weekends training will also take place on the Atlantic coast starting from La Rochelle In addition to the traditional start from the ACM HQ Le Gapeau, near Hyères. I teach these weekends of training dedicated to navigation on tablets "navigating with an iPad.". Two days of training on Lagoon or Nautitech catamarans.
Calendar 2015 planned dates are as follows :
Hyères : 14-15 March; 21-22 March; 28-29 March; 4-5 April; 25-26 April; 9-10 May; 19-20 September; 26-27 September; 3-4 October; 10-11 October; 17-18 October. On Lagoon 380, 400, or Nautitech Open 40.
La Rochelle : 28-29 March; 4-5 April; 11-12 April; 18-19 April; 25-26 April; 30-31 May; 6-7 June,; 12-13 September; 26-27 September; 3-4 October; 10-11 October; 17-18 October. On Nautitech 442.
Program :
Training in the autonomous use of the iPad/iPhone and navigation applications (iNavX, Weather4D PRO, AyeTides, …)
Routes creation, Weather and Routing, Tides, link with instruments, AIS, Weather request via satellite phone.
Tips and advices
Choice of navigation solutions iPad and iPhone
Choice of navigation apps
Choice of charting
Advices for satellite phones with iPad and iPhone
Installation
Training and advice for installation and starting of applications on your Apple devices from Apple iTunes Store, charting from X-Traverse.
Advices on installing links with instruments.
This program in live navigation will be technical and dense. Interested people may bring their own tablets (iPad and iPhone). Training only dedicated to Apple devices, While waiting to see a serious equivalent on Android tablets.

Registration and rates from A.C.M.
Registration is open from January to :
ACM Catamaran, Eric Le Puil
Internet : www.acm-cata.com
Email : catamaran@sfr.fr
Phone. : 06 70 15 33 81
—