Weather4D Routing & Navigation offers a choice of raster charts from many international hydrographic services . Charts folders are available for application on the French web server Geogarage. Charts are subject to an annual subscription by Publisher directly on Geogarage website After creating an account. Once the subscription to a Publisher done, the entry in Weather4D 2.0 credentials created in Geogarage activate display of subscribed folder , ready to be downloaded. Procedure step-by-step :
Create Geogarage account
Accessing Geogarage directly from the application by the button "manage account". :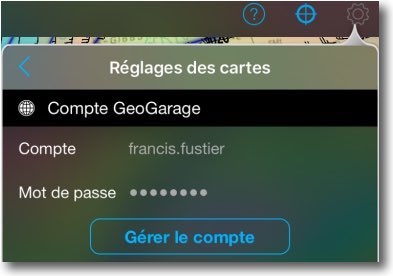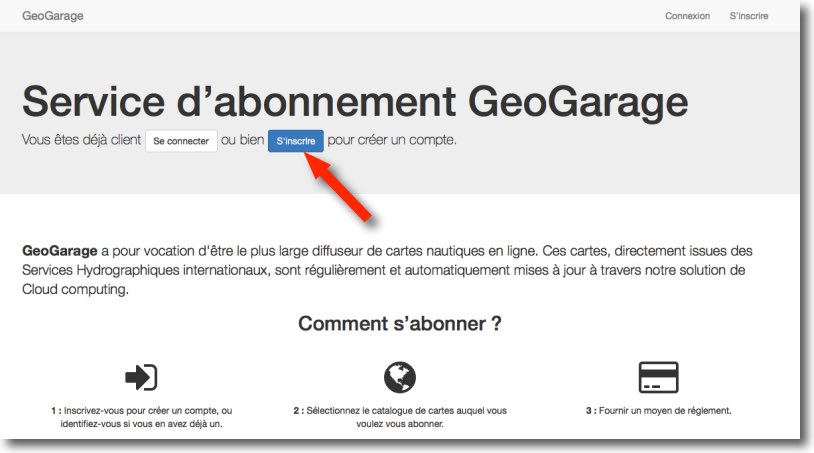 Sign Up is to create account, then confirm by clicking on a confirmation link received by mail after validation.
Subscribe to a Publisher
Once confirmation completed , You can access the account with the username and password created, and select the folder to which you want to subscribe, then proceed credit card payment.
Access to the file in Weather4D Routing & Navigation
After completing the payment, Routing is opened Weather4D & Navigation, in Menu General settings > Navigation > Charts Settings, Enter the Geogarage filled identifiers for the list to appear from (or more) chart(s) subscribed(s).
Charts loading is done as "tiles" with display and zoom on a geographical area. Charts will be stored in cache to be used offline at sea. The cache memory of 1 GB is shared between nautical charts, satellite imagery (Bing) and land maps (OSM). It is awarded in a protected memory area, cannot be deleted only by a user action : exceeding the memory size by loading new tiles or action on "clear cache" button.. The size allows to load a large number of "tiles" with different levels of scale.
You can also preload all the tiles in an area with the function of preload :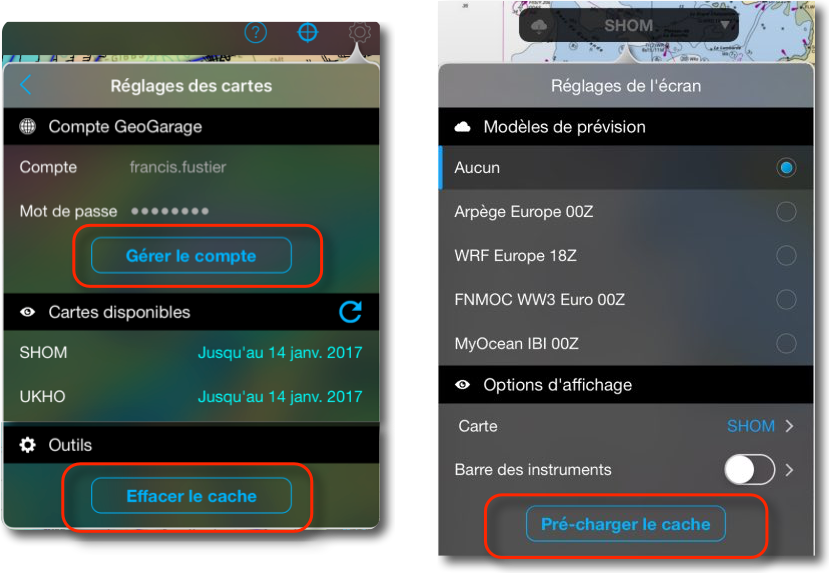 Coverage of the entire portfolio of geogarage is searchable by editors on this page «» coverage »
See the free iBook tutorial provided with the application (*) for the use of cards in Weather4D Routing & Navigation.
———
(*) Weather4D 2.0 revisits navigation on iPad [Update]
———