[Update December 30 September 2018] Warning : MacENC the application is no longer supported by its developers. It no longer reads raster maps and Navionics charts are no longer available. Application abandoned to date.
In order to use charts provided by the server Fugawi/Charts with MacENC or GPSNavX, you need to subscribe an account and purchased one (or more) chart(s) folders.
In order to activate and download, You should use NavX utility you can download in French here.
1. Activation and download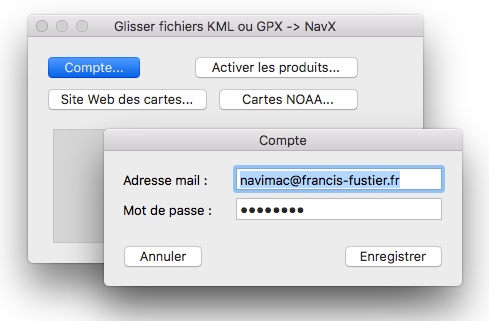 Once installed the application NavX close MacENC or GPSNavX if you have opened it and launch NavX. Click "Account…" and enter your Fugawi account information, either the identifier and the password that you reported by subscribing an account on the website Fugawi/Charts.
Then click the button "Activate products…", a window displays a list of products you have purchased. Select one and click the button "Activate". The application asks you for which software product you want to use with, select button "MacENC" or "GPSNavX" According to your navigation application.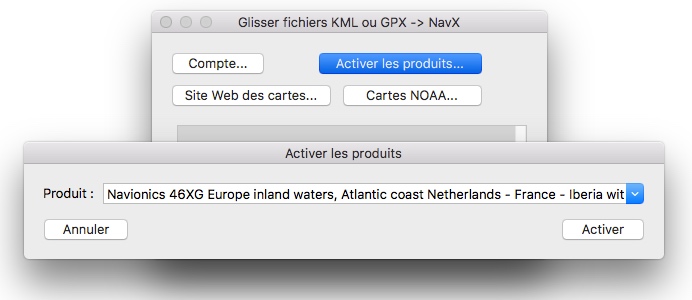 You must then choose the charts folder location. Preferably choose the same folder as the charts in which you placed the other charts if you already have.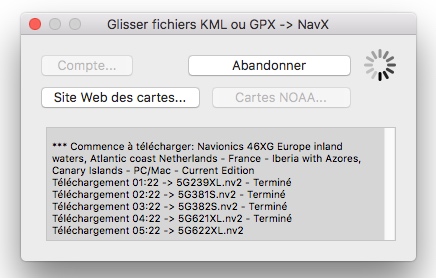 The application then opens a window that displays the progress of the charts download.
Chart files are placed in a subfolder with the name of the product purchased. Once the download is complete, you can, as you want, rename this folder to make it shorter, this will not affect.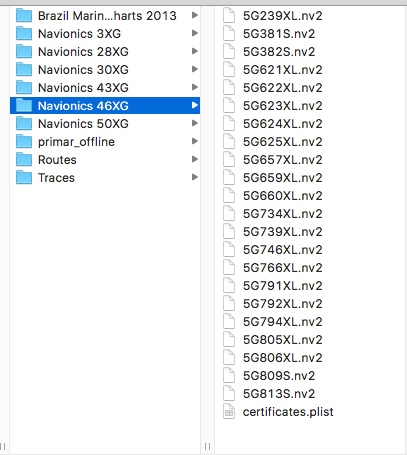 Important: file certificates.plist must be maintained in the charts folder, do not move or delete it.
Once finished, you exit NavX and launch MacENC or GPSNavX.
2 Implementation with MacENC
In MacENC you open the Chart Manager in the File menu. Click "Add a chart folder…" and select the folder Navionics that you just installed. This comes in addition to folders already present.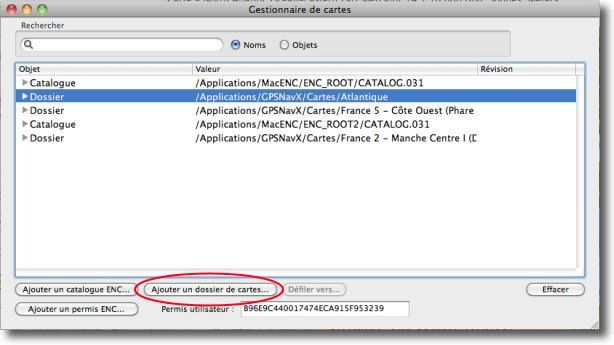 By clicking on the black triangle in front of folder name, you pull down the list of charts included.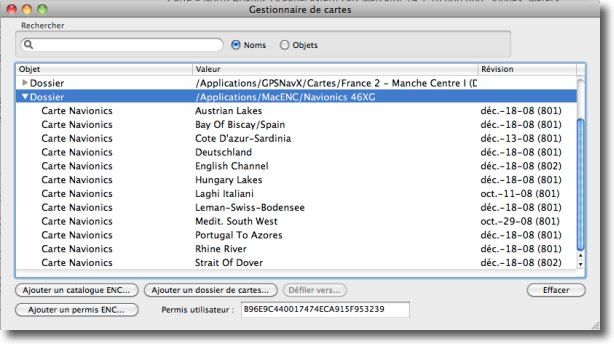 Select a chart and then click the button "Scroll to…" or simply double-click on a chart name. The chart will open in MacENC.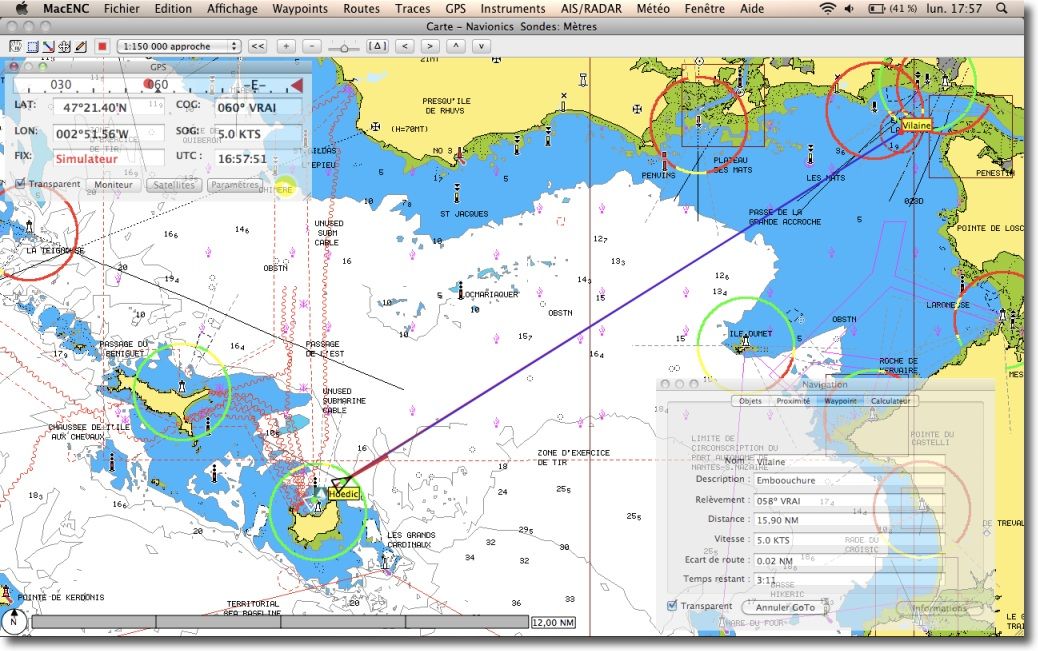 Important Note : The product is enabled for a single computer. You must complete the steps from the device on which you installed for use MacENC onboard. In other words do not do this activation from a home Mac. Navionics allows two activations for each folder purchased on Fugawi/Charts website. So you have a folder that will remain available for a second Mac during the validity time of the first folder (¹).
–––
(¹) see article Terms of purchase of the charts on Fugawi/Charts [Update-3]
–––
Note about MacENC : Navionics Gold charts on SD-Card/CF-Card media are not compatible with MacENC. See on this article Navionics knows no crisis in present blog.
–––