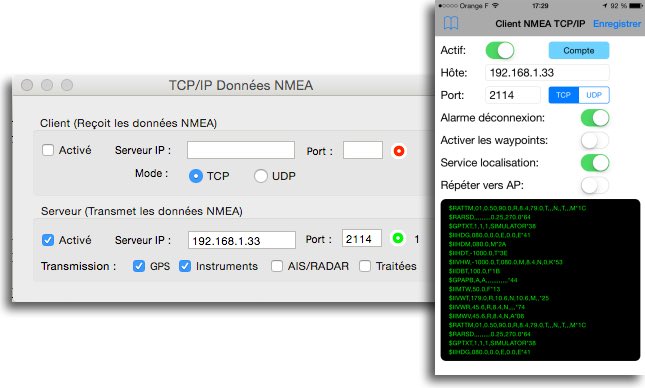 In my former video tutorial "iNavX n°2 – Advanced features", I explained (minute 15'45 '') How to connect over Wi-Fi iNavX on iPhone to MacENC on a Mac via the TCP/IP protocol.
However, for Mac beginners, or those still not well versed in network settings for OS X, Here is the - simple - method for creating your beautiful ship a private Wi - Fi network, says "ad - hoc" network, network between your Mac and your iPhone.
1. Enable Wi-Fi
You will go to System Preferences, Network icon, for check box "Show Wi - Fi status in the menu bar" and activate the Wi - Fi.
2. Create a network
In the menu bar, you click the Wi - Fi icon to scroll the menu, then select : "Create a network…».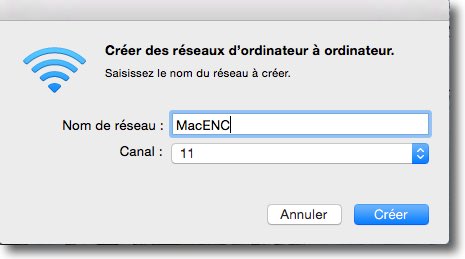 In the pop-up window, You can rename your network, assign a channel, either leave the default choice.
Once your network enabled, IP address auto-assigned by the system (wait a few seconds) will be used by MacENC, is that one you need to enter in iNavX settings to enable connection (review the video tutorial above to do it).
3. With iPhone or iPad
You select the 'settings' and then 'Wi - Fi', enable the Wi-Fi and select the network : "MacENC" in that above example. That's all, your network is up. You can now enable in settings iNavX TCP/IP connection, by entering the IP address and port used by MacENC.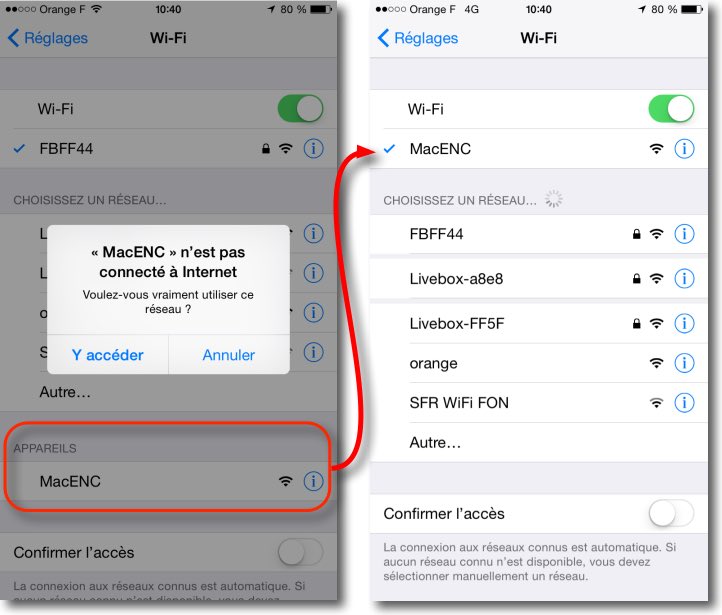 —