Since version 3.2.7, iNavX can import GRIB weather files and waypoints, routes and tracks files, received by mail attachments, or transferred from a Mac or a PC to an iPhone / iPad using a dedicated application. Supported formats are .grb (GRIB), .gpx formats (waypoints), .kml/.kmz (Google Earth).
A single push on such a file opens the dialog "Open in iNavX", which in turn causes iNavX launch and automatic import. [Updated on 29 th 2015]
GRIB files received by mail
A GRIB weather file request from iNavX, the file is first received on your x-traverse.com personnal account, then you can download it directly in iNavX. But this solution does not always work. It is better to set the query, and therefore the reception, by email.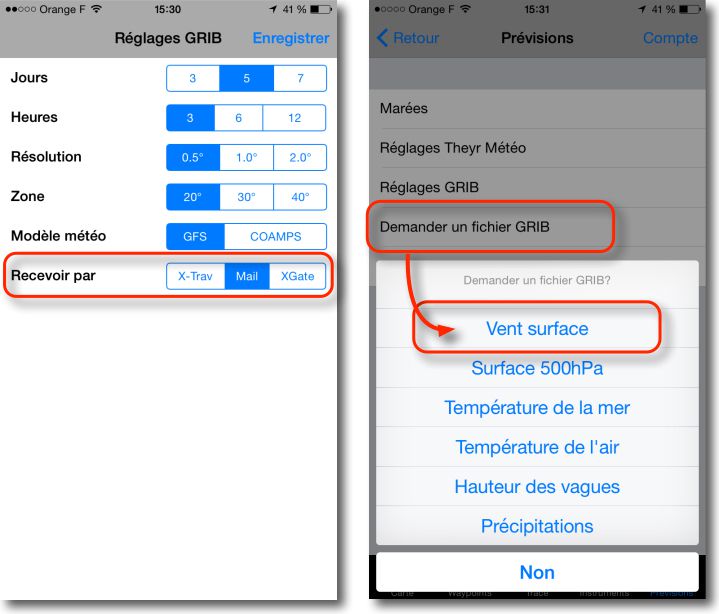 On the other hand, You can also receive GRIB files from a contact remained onshore who gets from different sources.
Importing files transfer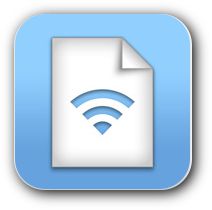 If you have an Iridium and you do not have dedicated WiFi router to connect directly to an iPad, the solution is to query GRIB files by connecting your Iridium phone as a modem for a Mac (or PC). Once the file is received, you can transfer it through one of the many file transfer applications.
Here is an example with Files Connect which has the advantage of operating in WiFi network. Needed, first, have created an ad-hoc network between your Mac / PC and your iPhone (*). In the mail, support on the attachment allows to export the file in Files Connect (the application must be previously launched).
Opening files in iNavX
In all cases launching of iNavX and file import is automatically done :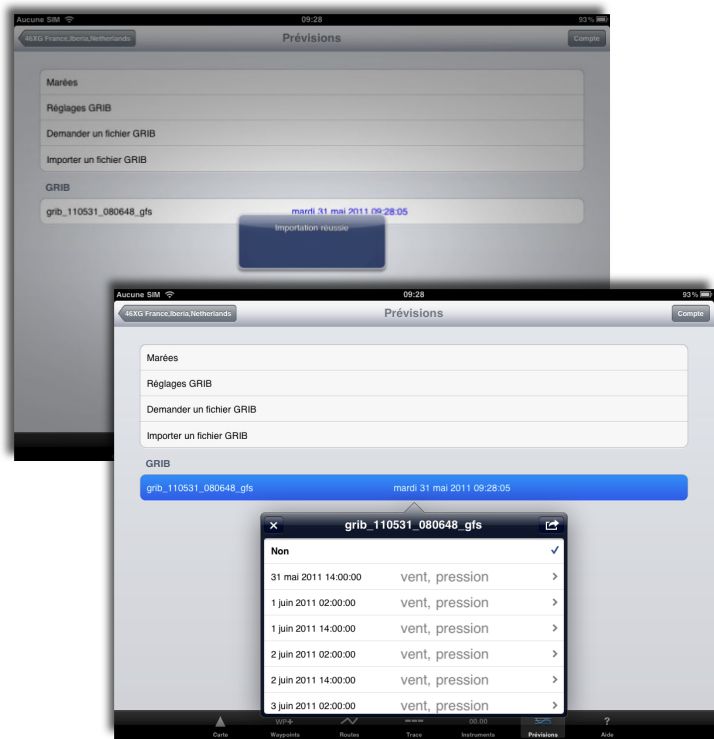 This new mail attachement import feature carefully completes exporting files by mail feature already present for several versions.
—
(*) Connect your iPhone to your Mac via WiFi
—