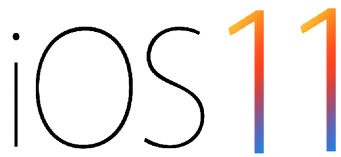 Among the many new features provided by iOS 11, I particularly enjoyed the improved multitasking functions. The addition of a "Dock" retractable in MacOS way, function "SlideOver" associated with the function "SplitView" already present in iOS 10. This will greatly improve the use of navigation applications.
The handling of these new features is quickly explained in Apple website . Reminder, on "Dock" is a lower banner that displays icons of permanent applications you have chosen, and at right side the three last opened applications.
The emergence of the "Dock" is done by sliding up the finger from the bottom of the screen. By extending the slide you can access the new Control Center. Function "SlideOver" allows to drag a second application in window overlayed on an already open application, without altering its operation. A new swipe of this window to the right of the screen and it fits in "SplitView", that is to say two application in juxtaposed windows. This works as well in landscape mode in portrait mode.
Below a small demonstration with iNavX open, then opening Weather4D Routing & Navigation.
To make it working perfectly, developers must have already properly adapted their applications to this new display mode, which for the moment, is not yet achieved for all.
The appearance of these new function will facilitate the view of two applications allowing to display two different charts, or a navigation application and another tidal app, etc.. I just experience it for a few days along the Costa Brava, It's really convenient.
Regarding new iPhones (8/X) arriving at the same time that the system iOS 11, I urge you to learn about the many new features with excellent videos on the web site Mac4Ever, It will save you, as to me, precious time.
–––