June 2012, I wrote a post about the future constellation of communications satellites Iridium NEXT. While intended for operational use in 2017, the calendar was shifted a few months. Actually, the launch of the first ten satellites by the private company SpaceX, originally planned on 12 September 2016, was postponed for a few months by the explosion on September 1, a Falcon rocket 9 rocket explosion during the fuel filling on its launch pad before a shot of engine test.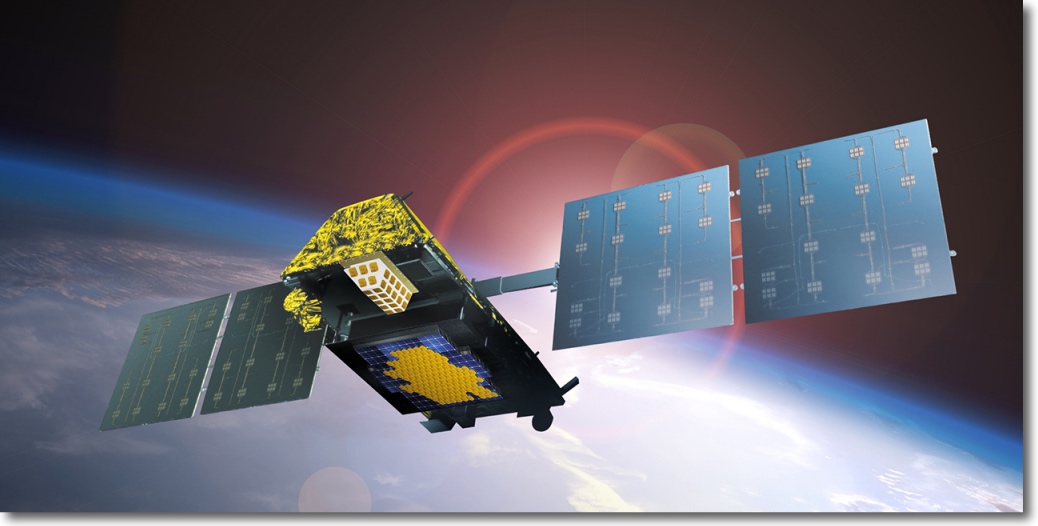 No change concerning the technical aspects of the constellation already mentioned in my previous article : completely autonomous operation independent of terrestrial infrastructure obtained by a mesh between satellites. This routing " Intelligent" in orbit is enabled through the use of computers with the the most advanced software technologies. High-speed data transfers, support of 3G/4G mobile services .
Thehe satellites are designed by Thales Alenia Space, assembly is provided by Orbital ATK, in Gilbert, Arizona, the validation of the system is provided by integrated teams from Thales Alenia Space and Boeing with platforms validation distributed between Toulouse and Gilbert.
Thehe launch of two first satellites from the Russia in 2015 was allowed to validate compatibility with the current constellation. New launches will allow to have a constellation fully deployed and operational expected end 2018. The launches, in batches of ten satellites, are operated by SpaceX, from the launch pad Vandenberg, California. The first launches were conducted 2017 on 14 th, on 25 June,, on 9 October and 22 th, all successful. The last launch is expected to be made before mid-2018.
Unlike the current constellation, deployed on 3 planes comprising two polar orbits with 11 satellites, Iridium Next will be deployed 6 planes each comprising a single orbit with 11 satellites, allowing even more global coverage, particularly in equatorial regions.
Commercial services associated with this new constellation are referred as "Certus". Once all services will be fully deployed, Iridium Certus can reach speeds up to 1,4 Mbps. Thee service Certus 100 (88 Kbits/s) suitable for applications such as e-mail, graphical weather, transferring photos, Internet and validating credit cards (*), thus 40 times faster than the current service, should concern us.

[Update December 10 th] Unfortunately, as regards current mobile devices (Iridium 9575, Iridium GO!™), le service commercial Iridium informe :
"Current Iridium products, including Iridium GO!, work with the satellite constellation of low earth orbit Iridium NEXT. However, they do not benefit from the new Iridium Service Certus. Iridium Certus is a multi-platform communication that will download and upload speeds improved. Iridium has not publicly announced its plans for a new generation GO!, but our partners currently manufacture aeronautical and maritime products specifically designed to work with Iridium Certus. For more information on future Iridium products Certus, Iridium please visit our web page at Certus: https://www.iridium.com/company/industryleadership/iridiumcertus."

Sign Iridium Customer Care.

Bitter disappointment ! However, it does not call into question the interest of the Iridium GO! and functionality for boating. If the flow is not improved, the new provision of the NEXT constellation and the power of its new satellites should certainly eliminate latency periods that we know in the inter-tropical zones.
–––
(*) Source : IoT Business News
–––