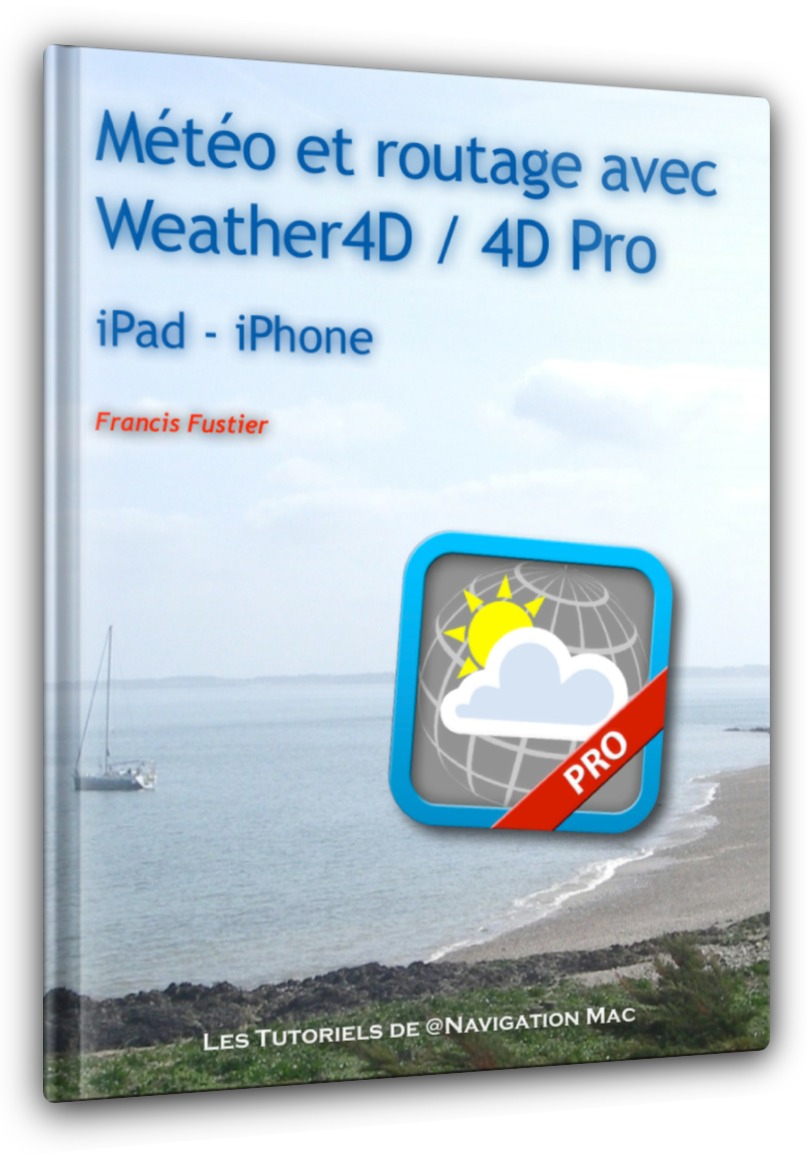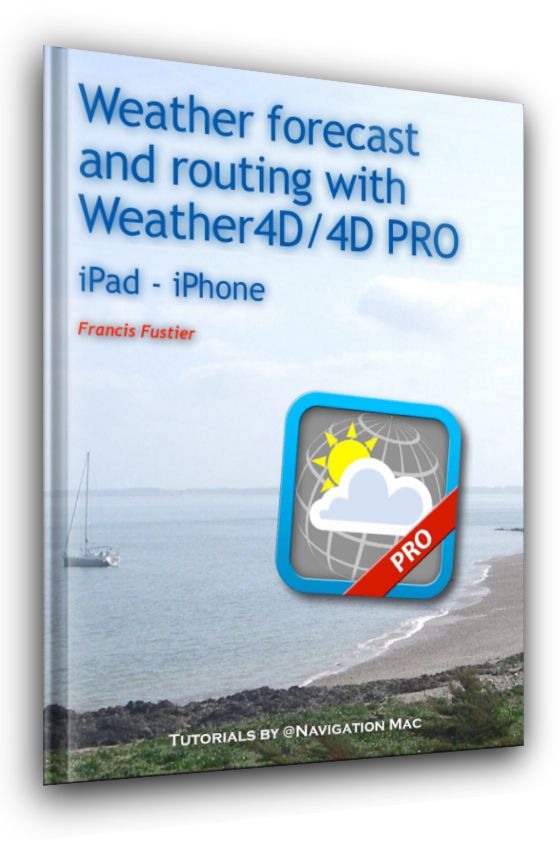 A comprehensive multimedia user guide of Weather4D and Weather4D PRO : how to create weather areas and request GRIB weather files, customize displays, advanced routing features, satellite phone request, weather files management. A step by step text and video that will allow you to control all functions of the application.

The essential complement to the two previous iBooks : Navigate with iNavX and Prendre la météo par téléphone satellite.
Available in 51 Apple iBook Stores the price of 8,99 €.
Compatible with the application iBooks Apple iPad and Mac OS 10.9 and later
The English version is also available in all iBook Stores $7.99.
—