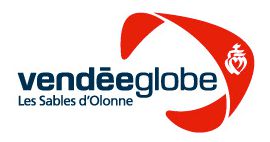 During the morning of the Vendée Globe 2012, highly publicized (The palms à the>TELE for retransmission from 9:00 until 14:00 without interruption, immediately behind BFMTV) routing options weather raining on all sides.
With Weather4D PRO analysis allows to draw two options for the next 48 hours. Is a direct route to Cape Finistere in medium wind conditions rather, with a short passage without wind, is a road due west and a dip to the south after the passage of depression dating back to Portugal.
The simulation is performed based on a sailboat polar medium Imoca 60′ Two sets of sails : GV Genoa (orange on the path) GV Spi and light (blue on the plot). GRIB forecasts 7 day GFS model 10 November 6:00 UTC.
This option, despite crossing a windless zone for a few hours 13, météograme visible on top of the screen, provides relatively high speeds in wind conditions manageable, So little tiring for an early career led to bottom. The latitude of Nouadhibou is theoretically reached the 17 around 19:30.
In this second option, the first edge westward to switch the favorable side of the disturbance back to the north-east, but causes wind conditions much harder for a gain that is not obvious. In this option the latitude of Nouadhibou is theoretically affect the 17 around 22:00.
It will be interesting to see the options that will be taken by competitors, by updating these forecasts and the routing calculation. For the fans of the game Virtual Regatta.